These systems provide blogging tools and a publishing platform to simplify the process of website development. As these CMS SaaS companies grow, they face the issue of managing and communicating between their cloud-based services and synchronizing to one platform. The Application programming interface [APIs] is the only one powerful thing to make possible the concept of the integrated web. The Cloud MLM software solutions experts at CMS[content management system ] systems like open cart, word press, and Drupal and its integration with MLM software. We always provide high-quality PHP/word press/Drupal/open cart development services to all our clients.
Open cart

Integration with API
Open Cart is a most popular and flexible open-source shopping cart system and e-commerce solution which is rightly seen in the leadership position among various shopping carts. Most of the E-Commerce stores work under the Open Cart umbrella. Open Cart Integration Integrate your e-Business soft with Open Cart in order to rise your profit, restore, update and sync various data from your customer stores on Open Cart and integrate it with your software with the assistance of API.
The Cloud MLM software can be integrated with an open cart and we will provide custom API in extra. The open cart API enables developers to integrate shopping cart functionality into their own websites and systems, as well as manage the checkout process. Our company offers an enhanced API system that allows quick and durable data handling opportunities, get, add, delete, update, and sync any products, orders, and customers data.
Cloud MLM provides developers with mutual documentation in order to receive informed with the API features in detail Pricing. Various pricing plans are offered. We will be cheerful to help you and give accurate pricing taking into review your individual demands and the API calls quantity.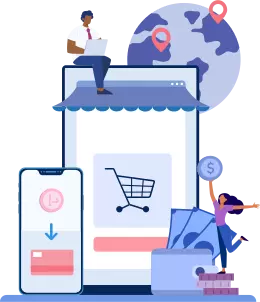 Nowadays, API appears to be the best solution for various problems while conducting e-Business. Judging from both the market demand and what our clients ask for, the open cart is one of the most frequent integration choices. It provides the vendor with benefits that are value considering. API builds it simple to manipulate with data. Also, it' seems to be important for every person who is ready to allow one's online marketing. Taking into point all digital market demands, integration between different platforms and services with the help of API is increasingly demanded.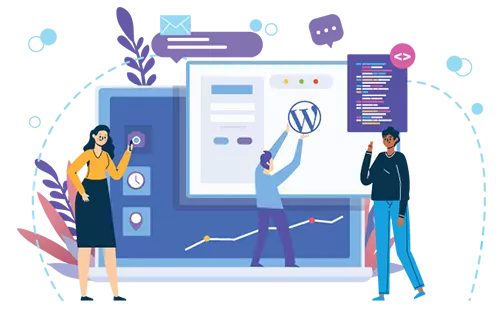 Wordpress

Integration with API
Word press [WP] is a type of free open source content management system that depends on PHP and MySQL. Most trading systems all over the world are running through this system.
API means application programming interface .which means the easiest ways to manage data somewhere other than whether you are. Word press APIs represent the word press application programming interface. It can be divided into multiple API sections/topics. Each contains the functions involved in and use of a given set of functionality.
When integrating word press and API we get a newly developed application system. It is easy to use, easy to understand, and well-tested system. It used for leading your word presentation settings. Cloud MLM software solutions are the greatest MLM company that has a free live chat app to chat with visitors and allows monitor on your word press site. we help you to make the installation into your site very easily through our word press plugin.
Drupal

integration with API
Drupal is a dynamic web application platform with the competence to integrate multiple sources of information. It is now a fully grown web development platform, permissive not just practical content management and digital marketing efficiency but also any number of use cases covering data modeling and integration with an infinite range of applications and services. In fact, if you need to build something which answers to an HTTP request, then you can elegant much find a way to do it in Drupal.
Sporting a significant and flexible API, Drupal can connect together with other stages that presents APIs, like business efficiency systems or electronic health records [EHRs], and mostly affords Drupal's web pages as an pool to this systems on both a read and write basis. The growth of the platform and the community has put Drupal in a position to remodel the concept of a common CMS in one market zone after an additional, from the media and recreation management to education, travel and government.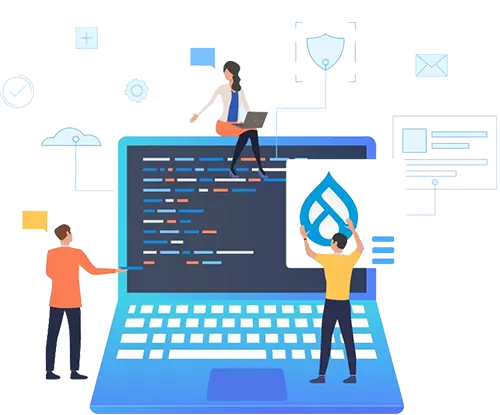 The Drupal group has developed a significant number of API structures to assist communications with CRM systems [eg;Salesforce],marketing automation systems [eg;hubspot], and email management systems [mailchimp]. Also Drupal provides modules that can just communicate restrictions within Drupal that can both send and receive data .drupal provides a variety of probable methods for integration, depending on the use case.
Advantages
Dissolution of involvement
Uniform scalability
Resolving services in equivalent technologies lets us pick the most appropriate for scalability and flexibility.
Reduce complex computation taking place in the web category and let Drupal focus on delivering top quality web experience to users.
As we've seen, Drupal is an especially powerful solution, providing potential for highly centralized architectures enclosed in a single tool a perfect facilitator for projects with low resources and speedy development timescales. It's also able to take its place as a sophisticated part of an enterprise architecture, with integration capacity and rich programming APIs able to make it the hub of a microservices or service aligned architecture.
Our skillful developers team is highly experienced in presenting individual solutions to reach our client's peculiar conditions. We always provide high quality PHP / WordPress / Drupal / Open Cart development services to all our client.
×
Cloud MLM
Software Features
The software has basic features and pro features that help to run your MLM business at a faster rate than previously.
---