Our multi currency module enabling to do business the same product in different currencies, the only thing you have consider is that the product should have the same name in the local language as well as in English. It supports you to do your business in the currency you familiar with, your own currency. The default currency is always set to in basic MLM software is dollars ($). If you want to set up another currency in MLM software, we can integrate this module with Cloud MLM Software and personalize it to suit your requirements.The multi-currency option, works well with the multi language which enables the user to do business in different languages for getting more response from the clients.
The Cloud MLM multi currency module supports your website with currency change, currency information & metadata, and amount/price display process. We are also ready to provide complete multi-currency integration option along with the MLM software for the currency customer required and provide any currency support with our MLM software pack. Our professional developers are qualified for providing productive Multi-currency option with your MLM software. The Cloud MLM Software provides Multi currency integration with E-commerce CMS integration such as Open cart and Magento, as per client demands.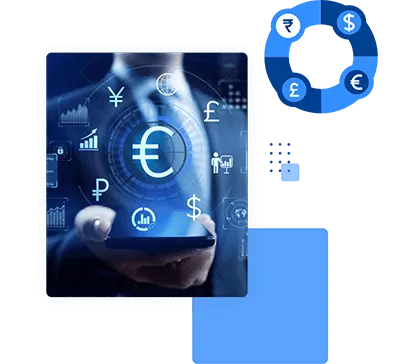 Features of

Multi-Currency module
It allows you do business in various currencies for the same commodities or services
Client Experience
Localization
Universal progress by invest in international market
Paying through different mediums
Gain more Clients
The Cloud MLM marketing software must helps the sales business and dues &to be paid in multi-currency.
Set Currency as per necessities
Advantages of

Multi-Currency module
As an Admin of the software, the Cloud MLM multi currency module supports you to,
Choose a home Currency or the Primary Currency for your business
Activate a list of other Currencies for your dealers
Restore Currency Conversion rates at periodic breaks
As a Dealer, the Cloud MLM multi currency module supports you to,
See reports in your primary currency.
Accept the desired Currency while get in the amount column for a business or other similar functions.
Develop business orders, investment orders and accounts in that preferred currency.
Hence the Cloud MLM multi-currency module provides a reasonable point to smoothly manage business dealings in the global marketplace. If you have multinational assigned customers, multi-currency module will helps you in world wide trading.