We all know that English is a universal language. However, is this global language unfamiliar to millions of people around the globe? The answer is "yes" so many people in the world only know their native languages,as a business owner you want to sell your product globally so that you are made to consider them.
Today multilingual MLM software is essential for the mlm business. It helps to expand the mlm business beyond the borders and increase the company's popularity. Multi-language mlm system allows users around the world to easily navigate through your system and deal with all MLM activities. Cloud MLM Software is one of the best options in the Multi-language mlm system in our software. We already configured languages like English, spanish, French, Italian, portuguese, Chinese etc and we provide a separate section in the software to add extra languages for your needs.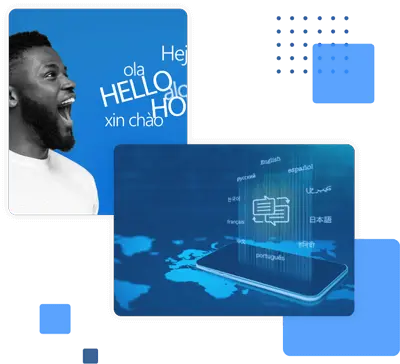 With our Multi-language mlm system you can easily obtain so many users from all over the world and can sell the products to them. Now you think about How the money transaction takes place? Don't worry with multiple language systems our software provides a multi-currency payment method this system helps the users in various countries to transact money in their own currencies. So the business owners can sell their products globally and lead to an increase in sales revenue. Our Multi-language and multi-currency system works equally for example if a customer from Spain is ready to buy a product from your business at that time the language of the user dashboard changes to spanish and the payment method changes to their own currency simultaneously . And our multicurrency system comes with cms integration.