Time management is the secret of every success.
Amazon's Jeff Bezos amassed $193 billion by working fast and resolving small issues later. The Patriots led their massive comeback in Superbowl 51 by focusing on every last detail on the field and giving up personal gains and desires for the team. SBG founder and former straight-A student Jason Khoo emphasized the power of priorities and putting more effort into tasks that hold more weight. Simone Biles became "the greatest gymnast ever" by starting her days at 7 AM and ending it at 11 PM, training 32 hours a week with the exception of Sundays. 
To achieve success, business owners like you need a major win in balancing multiple aspects of your operations. Taking notes from some of the best players on the field can help you score a huge touchdown in networking time management. 
Let's take a look at time management tips you can implement to improve your network marketing plan. 
Time Management in Your Marketing Plan
Here's the importance of time management in your marketing plan for network marketing:
Setting up regular routines, monitoring progress regularly, and acquiring growth insights enables you to see how far you've come and how far you've yet to go. It also allows you to make more well-informed decisions. 
Prioritizing time management in your network marketing business plan determines if you're on the right track. All the milestones you've conquered will point to the successful road ahead. 
Time management encourages you to set more goals and to adjust them as you or your organization sees fit. 
It prompts you to invest in new technology such as automation that will make your operations run more efficiently. 
Networking time management allows you to expand your reach and acquire more leads through the most productive means. For instance, pre-scheduling mass emailing to tap more audiences using marketing automation software. 
If you arrange priorities accordingly, you can have more time to learn and apply new marketing tactics. 
7 Ways to Improve Your Time Management for Network Marketing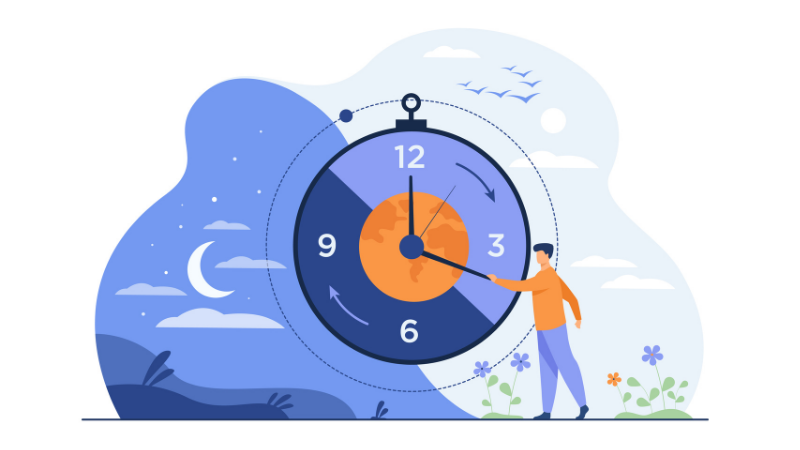 Determine what your company needs 
Every MLM venture is unique, and there are many MLM marketing schemes available in the industry. That's why identifying operational demands should be your first priority in network marketing, especially if you want to make the most out of your professional working hours. 
Determine which goals you want to achieve and analyze which areas you can improve on. Organize your thoughts and arrange your team's insights, so you won't be confused when deciding on the network marketing business plan that works for you. 
Consider all options and select the most suitable scheme aligning with the needs of your initiatives and with your company's long-term goals.
Likewise, look for tools that address the individual needs of your network marketing plan. Begin by checking out this comprehensive marketing automation software compilation.
Purchase an MLM software 
Experts say effective time management means working smarter, not harder. Hence, enlisting the help of technology should also be another primary priority in network marketing.
Getting an MLM software from a reliable provider results in smoother accounts and inventory management, full company product and service information for sales increase and reputation maintenance, and a complete overview of relevant files such as reports and chain records, among other benefits. 
MLM software guarantees entrepreneurial growth. In terms of networking time management, it frees up a huge chunk of your day-to-day schedule that you can dedicate to more important tasks. 
Take note that only a reliable provider can equip you with these advantages for networking time management. So choose the best MLM software company to address your demands and supply features that can boost your operations. 
To begin your search, why not try looking into Cloud MLM Software? We are the best and most accepted MLM software company of 2022. 
Our product is packed with powerful features such as an interface that's easy to grasp, multilingual functions to cater to various users, secure payment gateways, avant-garde reporting, and other advantages that you can see for yourself through our free demo.
Get in touch with professionals 
There are certain aspects of your networking business that can be better off when handled by experts. 
Let's say you want to revamp your web design. A website is the backbone for MLM businesses to organize its network and track the progress of its members. It's integral to every network marketing plan to achieve success. 
Rather than spending time tweaking your website to make the interface more user-friendly or devoting resources to incorporating features demanded by customers for an MLM website, consider hiring a specialist for MLM website development. 
It might seem like a quick fix, but it will give you the opportunity to focus on other aspects of your marketing plan for network marketing. 
Look at the network marketing business plan of successful, established MLM companies 
You're not the first player on the field, and it's great to look up to legends. Observe and implement the strategies they do right and learn from their errors. If they're using any MLM software in their company, take note of its functionalities and list them as features you should look for when choosing your MLM software. Attempt to emulate or modify the way they factor in networking time management to market their products successfully. Lastly, take a look at how they manage their time to make way for new trends and processes.
Take a look at Avon, for instance. Established in 1886, the venture has been retailing beauty and household goods for nearly a century and a half through direct selling with an MLM model. 
Throughout the years, Avon allotted their time to acknowledging the unique contributions of each seller, offering them 3 different ways to financial freedom (direct selling, online selling and recruitment) and obtaining rewards once they hit their targets. 
However, when they saw a decline in profit and a significant decrease in their retailer base, they immediately dedicated their time to implementing modifications to their business model. Sellers received tools to quickly obtain consumer insights and individualize shopper experience while the company reduced its product range and focused on supply chain and outsourcing productivity. 
Studying these organizations allows you to gain relevant insight you can apply to your own company, and they might help you resolve the issues you're facing not only in time management but also in other aspects of your marketing plan for network marketing. 
Invest in bitcoin and cryptocurrencies 
Nowadays, many establishments depend on cryptocurrencies for financial transactions. It's secure, easy to use, has a low transaction fee and requires zero involvement of external figures like governments, making it even more ideal for trading. 
As of November 2020, numbers show more than 100 billion active bitcoin wallets with value existing online. Meanwhile, the number of daily active bitcoin wallets has already hit an average of 1 million. 
As cryptocurrencies conquer the world of online payments and virtual transactions, it's becoming more integral for MLM enterprises to incorporate crypto-based payment gateways to accelerate payment processes, facilitate easier international trade, eliminate transaction fees, secure purchases, make systems more accessible and adapt to current trends dominating the market. 
Bound to deliver positive results in today's increasingly competitive landscape, using a cryptocurrency MLM software will guarantee smoother and safer operations. This will free up more time to focus on other important aspects in your networking marketing plan and will give you a chance to hit substantial profits while having enough time to enjoy it. 
Teamwork makes the dream work
MLM network is grounded on bringing people onboard to propel your organization to success. The same goes or networking time management. You need your team to value time as much as you do or you will not attain your MLM organizational objectives. 
Regularly clear all communication channels with your team so tasks and goals are delivered seamlessly. Be sure to set aside time to show them your support. Ask them if they're having issues with networking time management they need help with or if they have any questions they would like to raise. 
Establish monthly or weekly goals with your team, so they can work on a structured time frame. Remember to be realistic about these objectives, and make sure they're measurable too. 
Goals keep staff motivated and engaged. According to Positive Psychology, goal-setting leads to greater success and performance because it gives employees a good push and a purpose for their work. 
Listing your goals in your marketing plan for network marketing will definitely help you maximize your time and arrange your priorities and point you towards the right direction when it comes to your endeavours. 
Gather resources for time management 
You could never go wrong with extra education. 
There are many resources about networking time management. Blogs, videos, articles, research papers and books are available for consumption. MLM software providers also have a collection of posts updating users with the newest techniques they can use for their networking marketing plan and ways to optimize MLM operations. 
All you have to do is type on the search bar and look. 
Success through time
Time management should definitely be a priority in networking marketing; however, it's equally important to concentrate on shaping effective leaders within your team. 
The success of MLM can only be achieved if all members of the network function, and through the implementation of time management strategies in your network marketing plan, you can motivate your members to see time as an invaluable resource. 
This is important so that you can enjoy a sustainable growth within your company and prepare a future for the next generation of network members.