The Emgoldex MLM Plan is often referred to as the MLM plan Table Plan. The name indicates it has a table structure with 4 levels. It is one of the marketing strategies designed to support for advertisement purposes and help to increase sales volume. This plan is for the people in international network marketing who specialize in the gold business sector.
This plan operates under a unique structure in which consumer orders are placed from left to right and the members are placed from top to bottom. It won't be incorrect to tell it's operating in reverse order.
Cloud MLM launched its Emgoldex MLM Plan software with robust features in order to keep the members and order status clear and straightforward.
How does

Emgoldex MLM Plan

software works?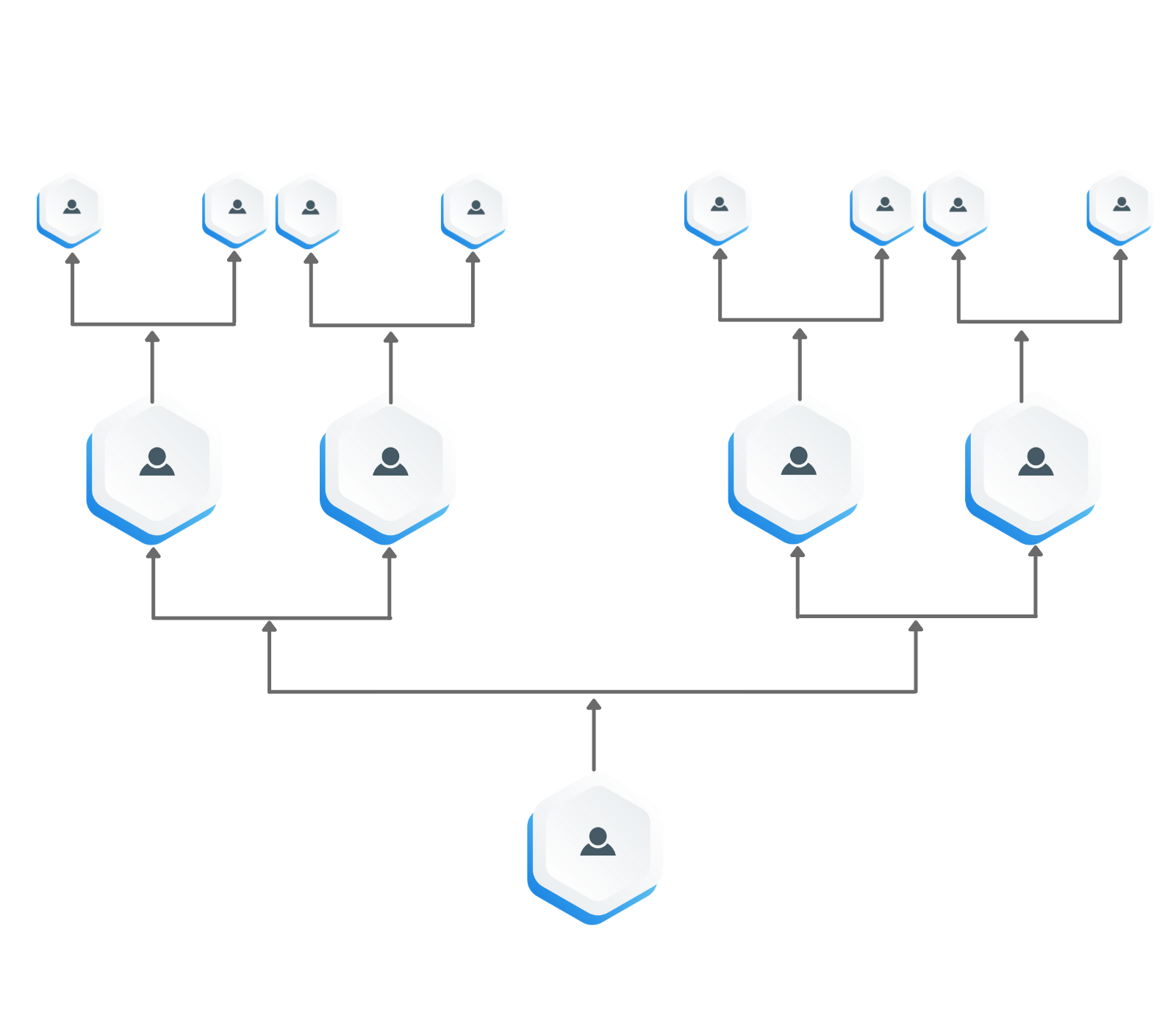 The Emgoldex MLM plan works with a reverse binary MLM plan in which one can add  2 individuals into their first level stage. And in this plan, the profit completely depends on the activeness of uplevel members based on their hardworking the profit reaches very high if any member in one leg is not efficient it may lead to a huge loss.
Here are cloud MLM helps your business our Emgoldex MLM Plan software helps to find the inefficient members in any part of the leg so you can easily trace them and give proper guidance to make better performance. And our software is easily customizable to any device so the owners can set their company's bonus percentage.
Sponsor/Referal Bonus
Sponsor/Referal Bonus is a very common compensation in all the MLM plans. A referral bonus is obtained at every time one new member is referred to or any sales goal is reached by the members. Our software can customize the process of setting and managing targets by reducing manual interventions and frauds.
Table Split Bonus
The table split bonus is one of the special forms of bonuses where each user is entitled to earn a bonus if a split occurs in the matrix. This plan always begins from the reverse order until the members are filled in the uplevel. Our software enables you to control the number of participants, their splits, and their respective incentives.
Have a question? Confused about choosing?
Our experts are ready for instant chat via WhatsApp!
Have a Question about MLM Software / Another Work?
Our experts are ready for instant chat via WhatsApp!
Need a website, WordPress/Drupal/Laravel/Opencart ? Or Need another custom software? We do it faster and assures quailty delivery.
Share with friends!
Help us build a better web!