The Auto fill plan is a non-referral MLM plan provided by the MLM organizations which is completely online. And this plan is simple and straight forward, efficient, reliable, long-lasting, and easy to operate.
The distributor will earn money for each new associate joined in this Auto Filling plan. As the name indicates it works under an automated method.
Cloud MLM software develops so many Auto fill Plan MLM Software for small and large scale companies we have a professional team having deep knowledge in MLM plans. All our clients are happy with our plans and services.
The auto-fill plan builds up in the multiple of 2,3 and 4. In the Auto-filling MLM Plan, the auto-filling process is used based on the organization's business plan and strategy. Our developed Auto fill Plan MLM software can be easily integrated with different modules, such as payout estimates, member management, pool or level management, etc.
How Auto fill MLM Plan Works?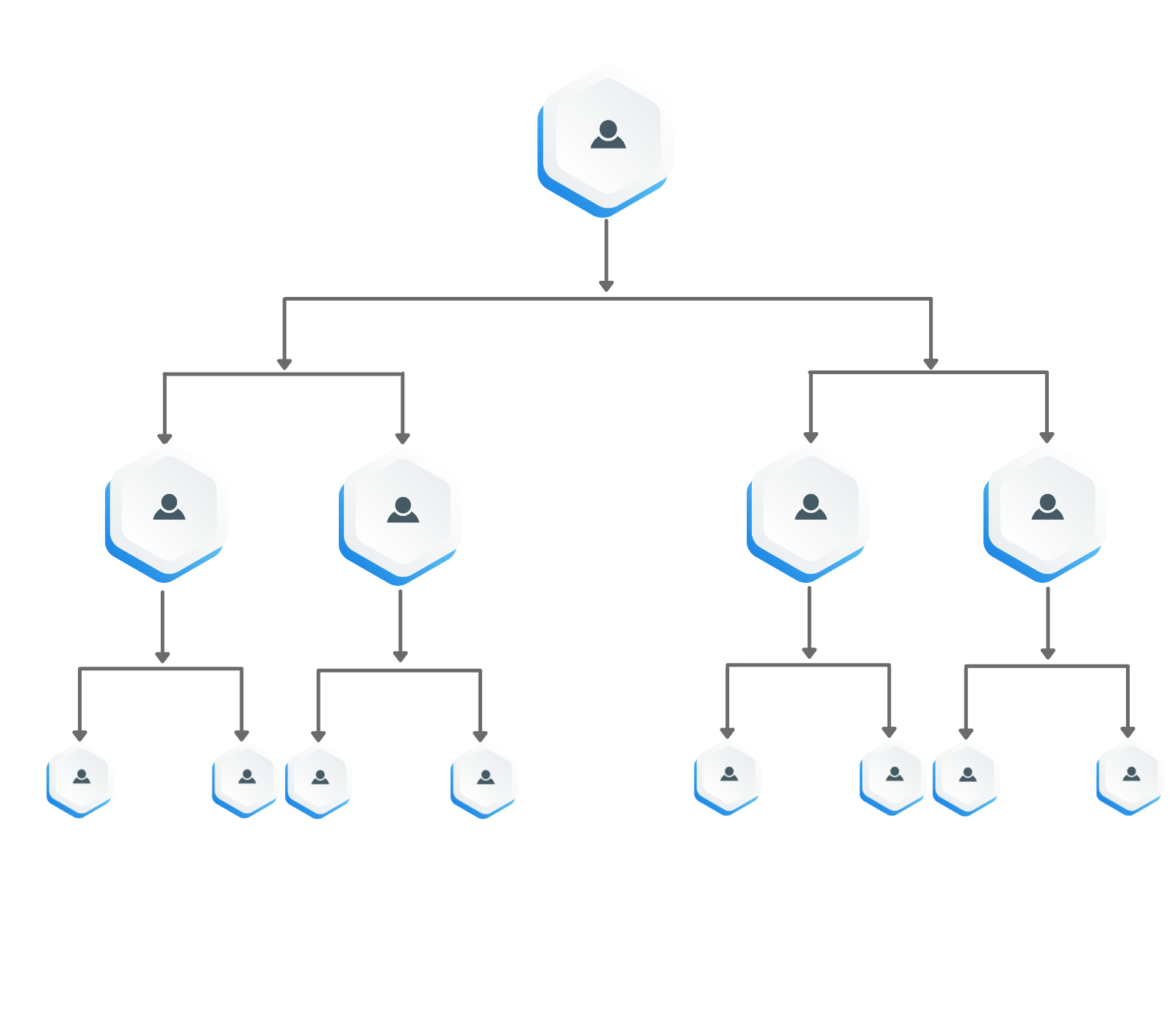 In the auto-filling MLM plan joining downline is a little different from other MLM plans. After completing a certain joining level, you are able to unlock many features such as you can make pool or club based on your level in the plan and the member will be upgraded to the next level of the club. Due to this level upgradation the joining money also increases. When more upgraded members are joined in the club double the money they get.
In this plan consider two levels club A and club B, according to the company policy first level of the pool is 7 and it is noted from left to right. So when the member joins the plan he will redirect to club A and he can join 6 other members under his downline legs. In club-A maximum of 7 members can join and if it fills the main member can be upgraded to club B and in that club B, the main member can add another 6 members to his downline legs and this process continues. And based on the level upgradation the amount of money obtained will also double.
Have a question? Confused about choosing?
Our experts are ready for instant chat via WhatsApp!
Have a Question about MLM Software / Another Work?
Our experts are ready for instant chat via WhatsApp!
Need a website, WordPress/Drupal/Laravel/Opencart ? Or Need another custom software? We do it faster and assures quailty delivery.
Share with friends!
Help us build a better web!