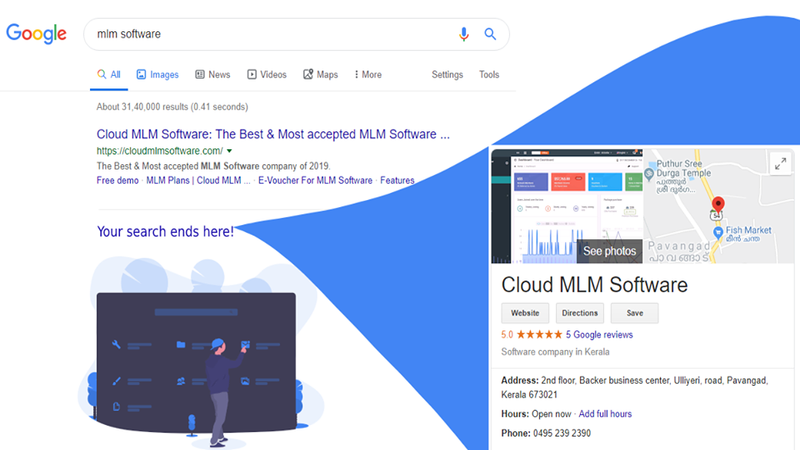 It doesn't matter if you are a startup enterprise or a global organization. You have the right to use the best software to expand your business and reach more audiences. And, if you are following the business model of network marketing or multi-level marketing, it becomes important to choose a software application that meets your requirements. Multi-level marketing is different from other business models and should invariably use a software application that has been designed for it.
Multi-level Marketing is a method in which enterprises hire distributors or agents to sell the products. These agents, in turn, hire more agents and take the brand wider into the market. With many big brands already using this business model, it is no surprise that many companies in the market have created software solutions to suit the MLM business systems. While software solutions are standardized, they can be customized to add more features and modules to make it unique and exclusive for the enterprise.
MLM software is an affiliate marketing tool that enables the enterprise to keep track of the business network, the agents in the network, the commission that needs to be paid, and the new referrals referred by the agents. The agents can also access their accounts and check their network status, their payouts and sales to stay updated about their commissions.
Enterprises should choose MLM software that allows endless integrations and customizations so that they can use the software to promote the brand and make more profits. The main aim of this marketing method is to increase the profits for the business and for the agents.
The following are some of the features of Best MLM Business Software that is available in the market.
Easy to Use Interface

Highly Flexible and Extensible

Mobile-friendly and Works on all devices

Improved Page Speed and Straight forward Navigation

Powered by the Latest and Best PHP Framework

Dynamic Compression System

Powerful Backend Caching Technology

Replicating Website for each User

Managing the Lead Capture Pages

Optimized to Work on all Devices and Adjust to all Screen Sizes

Options to Change Themes, Colors, and Layouts

Advanced Reporting Systems

SMS Integration on a National and International Scale

A Powerful and Responsive Email System with Auto Responder

Secure Authentication System

Privileged User System

Designing Websites

Integrating E-Voucher Generator

Creating an inbuilt Wallet

Integrating Ticket System Module

Multilingual Module

Multi-currency Module

Payment Processing System (Automated and Manual)

Magneto Integration using API

Open Cart Integration with API

Word Press Integration with API

Drupal Integration with API

Web-based Access from Any Location
Enterprises can ask for additional layers of security, improved speed, and customized MLM plans or compensation plans to arrange the agents in the network to decide their commissions. The software makes it easy to manage online sales and business by simplifying the process.
The top companies in the market help with customizing and developing the MLM software, implementing it in the enterprise, training the employees to use the software, and provide 24*7 technical support to ensure that the software application is working perfectly. The companies also offer various hosting plans to run the software from other servers or cloud platforms. Enterprises that do not have the necessary support system or in-house servers can use the hosting services to run the MLM business software on a secure cloud platform. This also increases the speed of the software and delivers better results.
Have a question? Confused about choosing?
Our experts are ready for instant chat via WhatsApp!
Have a Question about MLM Software / Another Work?
Our experts are ready for instant chat via WhatsApp!
Need a website, WordPress/Drupal/Laravel/Opencart ? Or Need another custom software? We do it faster and assures quailty delivery.
Share with friends!
Help us build a better web!