Cloud MLM Software / Basic of MLM Software - Free modules included!
No hidden costs, No set-up fees, Pay in phases, 6 months assured FREE support!
Responsive dashboard
Unlimited users
Voucher
E-Wallet
E-mail
Payout management
Have a question? Confused about choosing?
Our experts are ready for instant chat via WhatsApp!
Have a Question about MLM Software / Another Work?
Our experts are ready for instant chat via WhatsApp!
Need a website, WordPress/Drupal/Laravel/Opencart ? Or Need another custom software? We do it faster and assures quailty delivery.
Share with friends!
Help us build a better web!
Thank you very much for making the work simpler, faster and more efficient.

Javier F.

Insys communication, USA

Top overall quality functionality and value for Money.

Janluc R.

Global Marketing development
International Trade and Development, 10,001+ employee

Best business decision we have ever made. Amazing team of professionals.

Joseph Y.

USA

Giovanni P.

Ceo - Marketing and Advertising

I'm really in love with this software, choosing it was a great choice for our business.

Victor P.

UK

Great team of professionals. They really listen to their client's needs.

Laura F.

Director creativo

Best services software provider !! Good !!

Luah B.

Marketing Manager - Computer Networking

A group of hardcore software developers

Frederick L.

Director
Frequently Asked Questions about MLM Software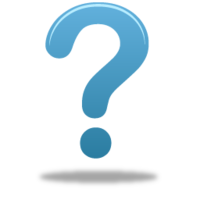 Is the pricing negotiable?
Contact us to get
Custom MLM Software based on your requirements, and yes the pricing is negotiable based on it's requirements.
Is this a self-hosted package and is there a monthly plan?
No, There is no monthly fees. Once the software is purchased, its yours to use in your own servers.
Do i need a cloud hosting to host Cloud MLM Software?
No, but we encourage to host in cloud servers, for better speed and processing.
Contact Us for info.
What are the minimum requirements to run this software?
There aren't many, but you'll need PHP >= 7.2,OpenSSL PHP Extension,PDO PHP Extension,Mbstring PHP Extension,Tokenizer PHP Extension,XML PHP Extension to run this software. If you are using cloud/shared/vps or dedicated hosting, we will help you to get it work.
Do I need an SSL certificate?
You may, or maynot. but we encourage to use SSL certificate to make your payment processes safe.